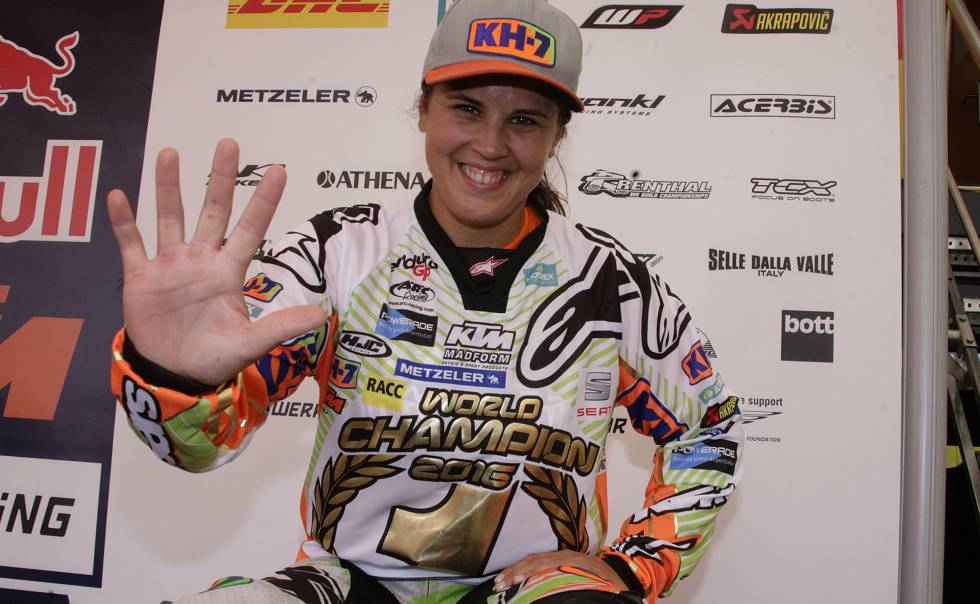 Laia Sanz (KTM) has achieved this Sunday in his eighteenth world title and fifth consecutive enduro by winning the second day of the Grand Prix of France, last meeting of the season. After being second in the Saturday, Laia Sanz won in Sunday's five-second margin over his rival, German Maria Franke (KTM).
Laia Sanz collects and thirteen world titles of trial and five of the enduro. The pilot KH-7 and team KTM Enduro Factory Racing had to be used to fund this Sunday to win the second race at Grand Prix de France Enduro, held in Cahors. After being overtaken on Saturday by Maria Franke, Laia Sanz came out at all, even though he was worth to finish second thanks to the 4 points of advantage that brought them out to the germans and the british Jane Daniels.
Was imposed ahead of Franke, second to 5.68 seconds, and Daniels, third in 2:10.69 minutes. In this way, the team pilot KH-7 has turned around a season that was complicated from the beginning with a second, two third places and one victory in the first four races.
"We have been the whole race fighting with times very evenly matched," explained the champion Catalan "I Knew that Franke would be very strong so I tight more than yesterday. At the end, to win as well, with excitement and a great fight, it has been very nice. I am very pleased for the 18 titles and the fifth in enduro, mainly because it has been a difficult year and I can be satisfied of having done well in the moments of greatest pressure".
Laia Sanz recounted some of the difficulties that you went through along the course. "It has been the season's most difficult and disputed that I had until now. After a start in which all I was adverse, I believe that I have been very strong psychologically and this has allowed me to get to the end, depending on me. It has not been easy because after Finland and Sweden came to see me without the title. Gathered too many things: after the Dakar and the rally of Abu Dhabi and Qatar had not been able to train, had a new bike and had not had time to adapt to it... but after everything returned to normal. I was able to prepare for the races in the Basque country and I was getting better acquainted with the new bike, I feel much better", shut the champion.