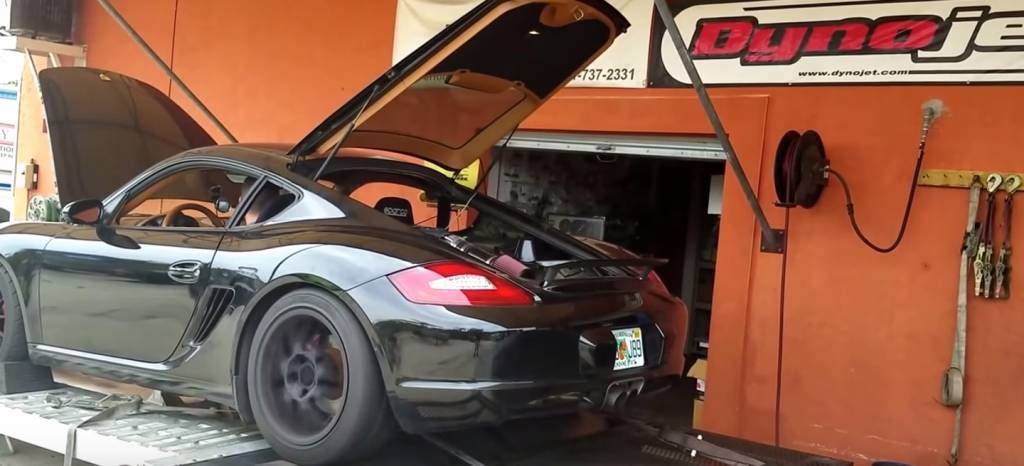 What makes a Porsche with the engine from Ford? No, there is no provision for collaboration between the u.s. firm and the germans but someone has thought that was a good idea to stand up to a Porsche Cayman the mechanics of a Ford Mustang, the result? A spawn of the more thought-provoking with some flavor of sacrilege for those who love the
engines boxer
.
Behind the cabin of this Porsche Cayman inhabits now the
V8 5 liter
used in the
Ford Mustang
, inherited directly from the
Boss 302
.
Thanks to this new powertrain, the Porsche Cayman has a power of
424 horsepower
and its torque is nearly
500 Nm
. These figures quite substantial with the "charm" of additional of the rarity that is the fact of lifting the tailgate and bump into a mr V8 in place of the "six-flat" original.
Let us remember that currently, Porsche has been fired from the block of 6 cylinders in the Porsche Cayman, now Porsche 718 Cayman, to make way for a new boxer engine turbo 4-cylinder. This block, also present in the Porsche 718 Boxster, it offers an output of 300 horses, 350 horsepower in the case of the version S.
Video: this is the Porsche Cayman with an engine of a Ford Mustang